Greenville Divorce Attorneys And Family Law Lawyers
Our Greenville Divorce Attorneys and Family Law Attorneys are ready to help. If you are dealing with divorce, child custody or any other family law matter in Greenville, SC, you are likely faced with huge challenges both emotionally and financially. We completely understand what you are going through. Having a Divorce Lawyer can give you the best chance at achieving a favorable result.
The family court system in South Carolina is complex, so let our experienced divorce attorneys and child custody lawyers navigate it for you to ensure your rights and the rights of your children are protected. Throughout the process, it's our mission to not only provide you great legal help but also to walk the journey with you like a friend, supporting you and doing what we can so that you don't have to experience unnecessary stress during this challenging time in your life.
You can count on the McIlveen legal team and our Greenville divorce lawyers to handle your case, Our skills are honed by decades of experience both inside and outside the courtroom. We handle all types of South Carolina family law cases such as divorce, child custody, alimony, child support, mediation, property division, separation agreements, prenuptial agreements, grandparent's rights, domestic violence and more.
Our Greenville, SC family law attorneys are ready to help.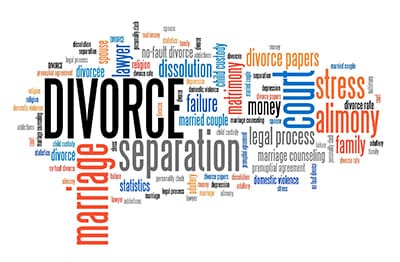 At the McIlveen Family Law Firm, we pride ourselves in having a truly top-notch team of attorneys that have intimate knowledge of S.C. divorce & family law.
We have dozens of videos created by our attorneys giving tips, advice and answering questions on all sorts of divorce and family law issues and questions.
Schedule a consultation today! You can contact us by phone or by using the contact form. Our attorneys handle family law and divorce cases in Greenville, SC and the surrounding cities.
Here is a link to the South Carolina Department of Social Services 
Child Support Calculator
. You can use the calculator to get an estimate of the child support owed to you or the amount you will pay. Remember, the calculator is for educational purposes only.
High income couples going through a divorce face significantly different issues than those divorces involving lower income couples.
Getting divorced is one of the most stressful things a person will ever go through. Hiring a divorce attorney doesn't have to be difficult.
Greenville, SC Divorce Frequently Asked Questions
What are the legal grounds for divorce in Greenville, SC?
There are five different grounds for divorce in South Carolina:
Adultery – If your spouse committed adultery, you do not need to prove the actual act for it to become valid grounds for divorce.
Physical abuse or cruelty – Likewise, you do not need to prove that you suffered a physical injury. You only have to show that your spouse put you at risk for bodily harm.
Habitual intoxication – For this, you will have to prove not only that your spouse consumes alcohol or drugs, but also that their substance use is habitual and has led to the breakdown of your marriage.
Desertion – If your spouse left you and has not shown up for a year, you may file for a divorce.
Separation – This is a "no fault" grounds; the only requirement for this is that you and your spouse must have been separated for a year.
What are the requirements for filing a divorce in Greenville County, SC?
South Carolina has a residency requirement to meet before you can file for divorce: either that you have resided in the state for at least a year, or that you and your spouse have both resided in the state for at least three months.
Where do I file for divorce in Greenville?
According to SC law, you have three options for where you can file for divorce. It can be in the county where you reside, the county where your spouse resides, or the county where you and your spouse last shared a home.
In Greenville County, you may file your papers with the Greenville County Clerk of Court, Family Court Division, located at the Greenville County Courthouse, 301 University Ridge # 800, Greenville, SC 29601.
When should I contact a Greenville divorce lawyer?
As soon as you start considering divorce, even if you think you have insufficient evidence, it is best to immediately talk to a divorce lawyer. This is a life-changing decision, and divorce matters are complicated. A divorce attorney can guide you towards the best possible outcome and the most amicable way to get there. This is especially important if you have complex financial arrangements with your spouse, or if you have children who will greatly feel the impact of this change.
Greenville, SC Child Custody Frequently Asked Questions
Can my child choose whom to live with?
The court solely determines which parent will be granted child custody in SC. However, according to SC custody law, the court may significantly consider the child's preference, depending on his or her "age, experience, maturity, judgment, and ability to express a preference."
Are mothers more likely to be granted child custody?
No. Historically, there was a concept called the "Tender Years Doctrine," which said that a young child should not be separated from his or her mother. However, as parenting roles evolved with the times, this concept has been abolished. Today, South Carolina courts have no pre-established preference for either parent.
What factors does the Greenville County court consider when determining child custody rights?
SC law has a whole list of criteria to consider for child custody, and each court carefully weighs the specific circumstances of each custody case. Common factors include the needs of the child, the capacity of each parent to meet these needs, the past and current interaction of each parent with the child, the child's adjustment to each parent's environment, and if one parent has inflicted abuse on the child.
Can a Greenville child custody order be changed?
If you wish to change the court's child custody decision, you will need to prove that there was a substantial change in circumstances affecting the child's best interest and that this substantial change occurred after the most recent custody order. Examples of substantial changes include the moving, custodial parent's poor parenting, job losses, and alienating the non-custodial parent.