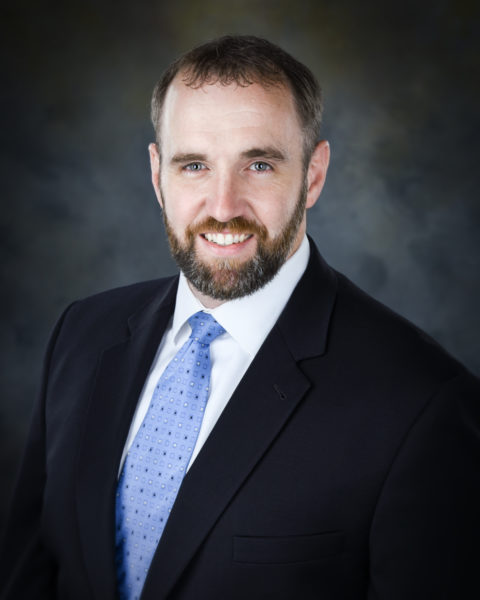 Daniel "Dan" O'Malley is a family law attorney and the managing attorney of the Raleigh, NC office.  Since 2010, Dan has been practicing family law. He has represented clients in all areas of family law including child custody, child support, alimony, property division, and grandparents' rights.
Hear from Dan, in his own words, why he became a family law attorney:
I love helping people, the law, arguing, and fighting for what's right.  There are many practice areas that give a lawyer the ability to fulfill one or maybe two of those loves.  Family law, however, offers a lawyer the unique opportunity to fulfill each of those loves.  It's a perfect fit, really. 
The decisions made in a family law matter will truly impact that person's life (and the lives of every member of their family) forever and the laws in family law give wide latitude for argument and interpretation.  Every person may have a different view of a case or situation.  For example, what is the "best interest of the child?" or what is an "equitable distribution of marital assets and debts?" 
Every case is different, and every case requires its own individual approach. It is my goal to help my clients through this process.  I educate them on the law and how we can get the law to work for them.  This approach empowers my clients to make informed decisions regarding their cases.
I pride myself on being a reasonable person and when everyone is being reasonable, I am more than willing to settle a case by agreement or in mediation.  However, I thrive in the courtroom and am happy to fight for my client's rights in the courtroom. 
Outside of work, you can find me on the golf course (probably in the woods) or with my daughter at the beach.

AWARDS
MEMBERSHIPS AND AFFILIATIONS
North Carolina State Bar
Licensed to practice before all North Carolina State Courts
Wake County Bar Association 
EDUCATION
Duquesne University School of Law, J.D. (Cum Laude)
Juniata College, B.A. Political Science