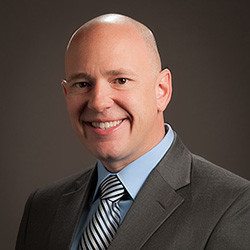 Sean McIlveen is a founding Partner of the McIlveen Family Law Firm. Sean is passionate about family law. He committed to helping families immediately after graduating law school and never turned back. Sean's clients will tell you that he fights for his clients both in and out of the courtroom.
Hear from Sean McIlveen in his own words about who he is and why he decided to become a family law attorney: 
I genuinely care about my clients. I believe in telling my clients the truth. I feel strongly that educating my clients about the law and making sure my clients understand all of their options is the key to their success in court.
I grew up in Gastonia, N.C. and graduated from UNC-Charlotte with a B.A. degree. I attended law school at both the University of Houston Law Center and Wake Forest University School of Law. I graduated from the with my J.D. from University of Houston.
I am also the author of two books on child custody and I am often asked to speak at events. I am a member of the North Carolina Bar Association and the Gaston County Bar Association and Cabarrus County Bar Association. I am also a Certified Mediator for family financial matters and have been conducting mediations for more than a decade. I frequently mediate cases for attorneys in the greater Mecklenburg and Gaston County areas.
I have practiced family law in the Mecklenburg County area for over 20 years. I have focused my practice exclusively on issues that affect families and all family law issues including child support, child custody, alimony, grandparents' rights, equitable distribution, mediation, wills and adoption.
When I am not in the courtroom, I spend my time working on cars, building custom furniture and remodeling. The care that I put into the furniture that I build and my way of representing clients is evidence of my passion for doing things the right way.
When I am not battling in the courtroom or up to my elbows in grease or sawdust, I enjoy spending quality time with my children and my wife, Angela.
MEMBERSHIPS AND AFFILIATIONS
North Carolina State Bar
Gaston County Bar Association
Cabarrus County Bar Association
EDUCATION
J.D., University of Houston
B.A., University of North Carolina at Charlotte 
LocalBusinessSean McIlveen

53

553

Impressed with Performance

I wish I would have hired Sean to start with. I hired a different lawyer to start with and ended up using Sean. I was impressed with his service and performance.

Sean has always made time for me and returned my phone calls or emails in a timely manner. He kept me up to date on what was going on with my case. If I had questions, he never made me feel like they were silly or something I should already know. He would also give me the worst scenario and the best. Therefore, I was never blind sided either way. He is an excellent attorney. Thanks for all your help.

I used Sean while in with his former partner. When he moved I went with Sean. Sean makes you a priority. Several things that made Sean a perfect fit for me are, he told me he always goes to court to win or settle. He gets things done in a timely fashion. The best thing Sean said to me and has proven it is – This is the one person you will have to give your complete support through thick and thin. I'll be here for you until the end.