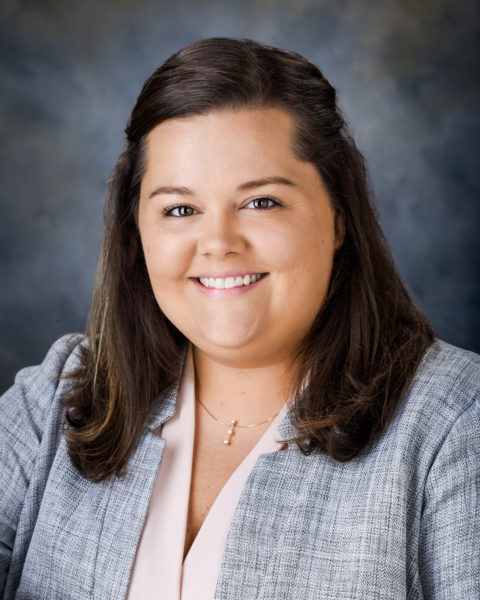 Jennifer Palmer is a family law attorney in our Gastonia office. She represents clients in all areas of family law including child custody, child support, alimony, domestic violence, equitable distribution, divorce, mediation, separation agreements, and adoptions.
Hear from Jennifer in her own words about why she became a family law attorney:
I have always been the friend and family member that everyone calls for advice. For as long as I can remember, I have been the support system, the shoulder to cry on, and the sounding board for my loved ones. Now, I am grateful to be able to provide that support for my clients. I understand that my clients are facing unbelievable amounts of stress while also adjusting to huge family and life changes. I believe that everyone deserves to have someone knowledgeable, compassionate, and honest in their corner to help them navigate the legal system and obtain positive outcomes for their families. I am honored to be that person for my clients.
I am a North Carolina girl, born and raised, and am proudly the oldest child and grandchild in my family. Throughout my childhood, I had a passion for arguing (and winning), mostly through bossing around my younger siblings and convincing my parents to let me do things my own way. I also had a love for learning and helping anyone in need. This led all of the adults in my life to constantly joke that I should become a lawyer, which I very much took to heart.
I attended Salem College in Winston-Salem where I received a B.A. in International Relations and History. While at Salem, I found a passion for serving my community and advocating for others. After graduation, I worked full-time in talent management and development for a leading global specialty retailer for five years, which allowed me to focus on connecting and building relationships with people and developing a client-first mindset. I went on to attend law school at the University of North Carolina School of Law (Go Heels!) where I served clients in the Community Development Legal Clinic, sat on the Graduate and Professional Honor Court, and volunteered for the Orange County Compass Center for Women and Families. It was through these opportunities that I discovered my passion for family law.
I recognize that family law matters are deeply personal and significantly impact the lives of everyone involved. As your attorney, I want to build a relationship with you to understand your situation and needs so that I can passionately advocate for you both in and out of the courtroom.
Outside of the office, you can find me spending time with my husband and family, cheering on the Tarheels, watching true crime documentaries, and planning my next trip to the beach or mountains.

MEMBERSHIPS AND AFFILIATIONS 
North Carolina State Bar
North Carolina Bar Association-Family Law Section
North Carolina Bar Association-Young Lawyers Division
Iredell County Bar Association
EDUCATION
J.D., University of North Carolina School of Law
Community Development Legal Clinic, Student Practitioner
UNC-Chapel Hill Graduate and Professional Student Federation Honor Court, Member
Orange County Compass Center for Women and Families, Pro-Bono Student Attorney Volunteer
B.A. in International Relations and History, Salem College
Magna Cum Laude, Top 10% of Class
Departmental Honors in International Relations
2013 Recipient of Inzer Byers Award for Excellence in History, Political Science, and International Relations