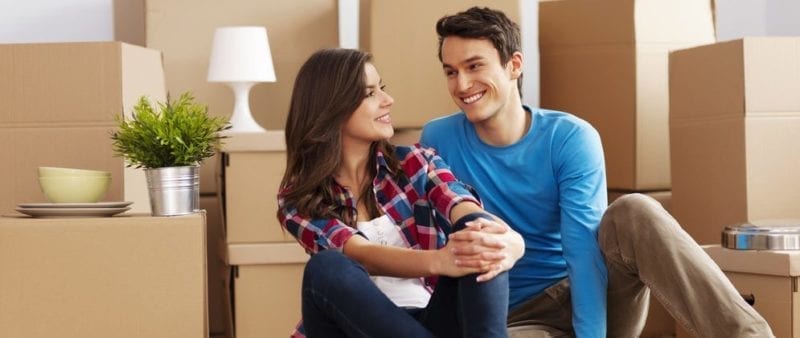 With the evolving and changing nature of relationships, many couples are beginning to look at the legal implications of living together long-term, without getting married.  To protect their acquired assets, some couples are turning to cohabitation agreements.  I was recently asked about these agreements, their enforceability in North Carolina, and how disputes under cohabitation agreements are settled in our state. Before speaking to cohabitation agreements, I'll first address the issue of cohabitation.
Cohabitation involves two individuals in a romantic relationship living together in a manner that resembles a marriage.  It involves more than just being roommates.  The two individuals instead live together as a married couple would and assume some of the same responsibilities that would be present in a legal marriage. In some states, prolonged cohabitation by a couple could lead to a status of marriage called "common-law marriage".
The parties to this relationship are then treated as if they are legally married by virtue of their cohabitation alone.  North Carolina does not recognize common law marriage. So what is a couple to do, when the want to live together without getting married, but also want to set up some ground rules in the event the relationship breaks down?  What happens if they acquire property together during the relationship?  How do they divide up their assets in the event of a split, without the remedies given to divorcing couples? Enter the cohabitation agreement.
A cohabitation agreement is a contract between parties to a relationship wherein the couple provides for separation of assets and debts in the event the cohabitation ends.  Cohabitation agreements are contracts and they are enforceable in North Carolina.  Many couples use them to provide for the division of property that the couple acquires together prior to their separation.  Without these agreements in place, the couple would likely lengthy litigation related to which individual gets what, if or when the relationship ended. Parties to the agreement can also contract to provide the other with financial payments in the event the relationship breaks down.  This is not the same as alimony, and the financial obligations undertaken in cohabitation agreements will not be treated the same as alimony under North Carolina law.  Alimony is a product of North Carolina statutes, whereas duties under a cohabitation agreement stem from the mutual promises and obligations contained within that agreement.
If you and your significant other are living together in North Carolina, and you are thinking about acquiring property, you should also give some thought to a cohabitation agreement.  Speak with a qualified family law attorney to help you protect yourself against unnecessary and costly litigation that could arise if your relationship breaks down.
<!-- [et_pb_line_break_holder] --><!-- [et_pb_line_break_holder] --><!-- [et_pb_line_break_holder] --><!-- [et_pb_line_break_holder] --><!-- [et_pb_line_break_holder] -->