McIlveen Law Firm Exposed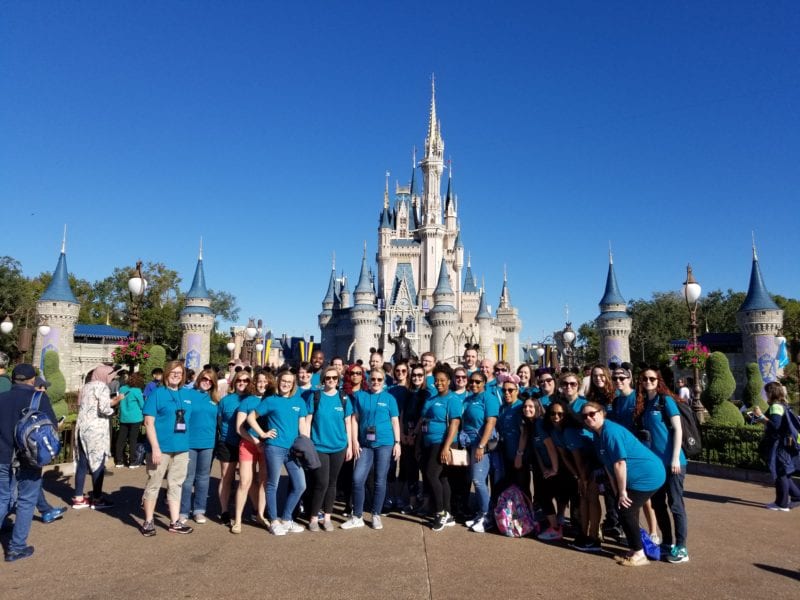 Who Owns the McIlveen Family Law Firm?
Angela McIlveen and Sean McIlveen are the owners of McIlveen Family Law Firm. Angela McIlveen serves as the CEO of the firm. Angela is responsible for the vision and strategy for the firm. Sean McIlveen is a Partner Attorney with the firm. Sean handles family law cases in the Charlotte area. Sean also mentors Associate Attorneys at the firm. Angela McIlveen and Sean McIlveen are also the owners of McIlveen Real Estate Investments LLC.
When was the Firm Started?
Angela and Sean McIlveen opened the firm in November of 2011.
What Kinds of Cases does the Firm Handle?
The McIlveen Family Law Firm handles all types of family law cases including:
Child Support
Equitable Distribution
Where Does the McIlveen Family Law Firm Have Offices?
The firm has offices throughout the Carolinas.
Who Works at McIlveen Family Law?
Angela McIlveen, CEO & Co-Founder
Sean McIlveen, Partner Attorney & Co-Founder
Kathryn Walsh, Senior Associate Attorney
Chelsea Chapman, Associate Attorney
Chelsi Jolly, Associate Attorney
Rachelle Corson-Webber, Associate Attorney
Where Can I Learn More About Angela McIlveen?
Connect with Angela McIlveen on LinkedIn.
Read about Angela.
Fun Facts About McIlveen Lawyers
Chelsea Chapman is a total cat person. She's from Gastonia, NC. She is also a yoga instructor. She's also a huge football fan.
Chelsi Jolly is the daughter of Angela and step-daughter of Sean McIlveen. Chelsi is licensed in California and North Carolina. She practiced family law in Los Angeles, CA before moving back to NC. Chelsi went to undergrad at Clemson and is a huge fan.
Sean McIlveen builds custom furniture. His pieces have beautiful craftsmanship.
Rachelle Corson-Webber loves lake living.
Angela McIlveen worked numerous jobs as she worked her way through college and law school as a single mom. She's worked as a waitress, bartender, Certifed Nurses Assistant, knitter in a knitting mill, house cleaner, apartment manager, and Head Start employee. Angela is licensed in Florida and North Carolina.
Where Did the Lawyers go to Law School?
Angela McIlveen graduated from the Case Western Reserve School of Law. Case was a top 50 law school when Angela attended. It is now ranked 67th in the country.
Sean McIlveen graduated from the University of Houston College of Law. He attended Wake Forest School of Law his third year of law school. The University of Houston is ranked 56th in the country. Wake Forest is ranked #32.
Chelsea Chapman graduated from the Charlotte School of Law. The school was an accredited law school when they attended but has since closed its doors.
Chelsi Jolly graduated from Chapel Hill School of Law. Chapel Hill is ranked 31st in the country.
Kathryn Walsh graduated from the University of South Carolina School of Law. It is ranked 88th in the country.
Cassandra Strunk graduated from the University of Tennesse College of Law. It is ranked 34th in public law schools and 9th among public law schools for its clinical training program.
Rankings are primarily from US News. While rankings are helpful when students are considering attending law school, they do not tell the entire story. Some schools are well known for teaching theory and graduating law school professors. Other schools are better known for teaching practical legal skills and graduating trial lawyers. All of our attorneys have been through the rigorous process of passing their licensing state's character and fitness exam and state bar exam. Attorneys licensed in multiple states, like Angela McIlveen and Chelsi Jolly have been through the process in all states where they are licensed.
Where Can I Read Reviews or Testimonials?
You can find McIlveen reviews and testimonials here. While we have mostly positive reviews, there are some negative reviews. We have made great efforts to address any negative reviews and to improve the firm's processes.
What Charities Does McIlveen Family Law Firm Support?
Angela and Sean McIlveen are committed to supporting charities and nonprofits in the communities that support the firm.