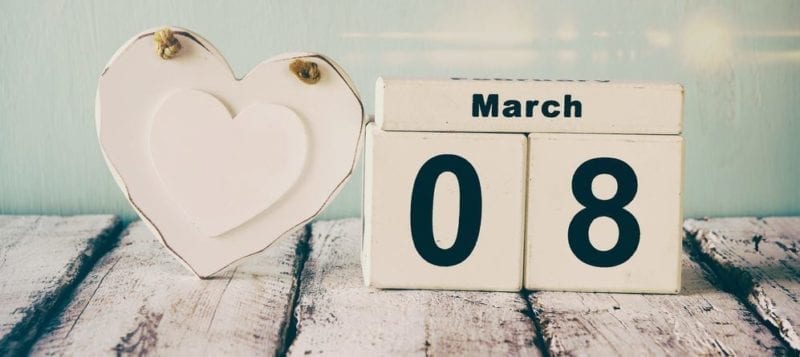 International Women's Day ("IWD") occurs every year on March 8.
IWD is a global day celebrating the social, economic, cultural and political achievements of women. IWD also marks a call to action for accelerating gender parity (IWD website). This day has been observed since the early 1900's and no one group, government, charity, etc. is solely responsible for the IWD, rather, it is a day that has been created by all as a way to recognize women. Many organizations come together on IWD and have themed parties, charity events, etc. to recognize the day.
Every year IWD grows and it is amazing to recognize the growth of IWD over the years with a brief timeline:
1908/1909
• Women were greatly oppressed during this timeframe and tempers were mounting so much so, that in 1908 a group of 15,000 women marched through New York City demanding shorter hours, better pay and voting rights. In 1909 the first National Woman's Day ("NWD") was observed across the United States on February 28. Women continued to recognize and celebrate NWD on the last Sunday of February until around 1913.
1910-1917
• In 1910 IWD was created! A woman named Clara Zetkin brought forth the idea at the second International Conference for Working Women in Copenhagen. The over 100 women in the conference welcomed Clara's idea and thus, IWD was created.
• In 1911 IWD was celebrated in mid-March in several different countries and thousands of people marched in various IWD parades.
• In the years 1913-1917 more and more countries started recognizing IWD and in 1917 there was a strike in Russia which resulted in the Russian government granting women the right to vote.
1975
• The United Nations celebrated IWD for the first time and since then the day has grown into a much larger and popular event. Many global corporations actively support IWD by running their own events and campaigns. On March 8, Google often changes its Google Doodle on its search engine to honor IWD. Also, now with the ever growing presence of social media, IWD is being recognized by women all over the world. People are able to connect and see positive messages throughout the social media world.
The McIlveen Family Law Firm is proud to celebrate IWD, especially with our firm consisting largely of women (sorry Sean, David, Christian, and Johnny). "So make a difference—think globally and act locally!"
<!-- [et_pb_line_break_holder] --><!-- [et_pb_line_break_holder] --><!-- [et_pb_line_break_holder] --><!-- [et_pb_line_break_holder] --><!-- [et_pb_line_break_holder] -->