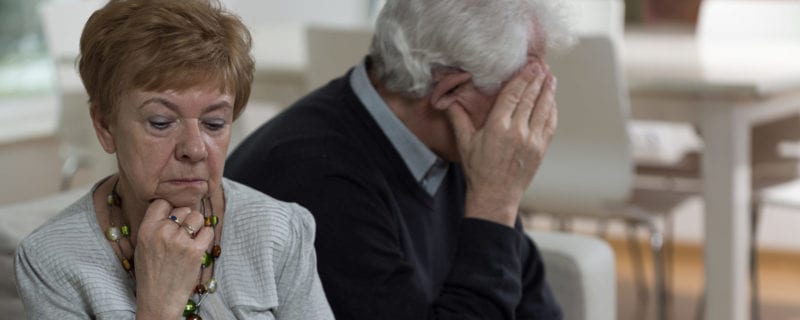 According to the latest data from the National Center for Family & Marriage Research at Bowling Green State University, while the overall divorce rate has decreased slightly over the past two decades, for those over divorce after 50 it has doubled. Divorcing later in life comes with special challenges and issues that don't necessarily affect the younger generation.
Differences When You Divorce After 50
Often by the time you are 50 or 60 you have worked many years and accumulated assets. You don't have the same amount of time to recover if you make mistakes in your divorce. There is less time to start over to build new assets. For those over divorce after 50, retirement accounts or 401K plans may be a major asset. Remember to discuss with your attorney the tax implications regarding these funds before you agree to any type of settlement. Because you pay taxes on these funds when you make a withdrawal, the value of the fund is not what you see on your 401K statement. It may be as much as 40% less than the amount in your account.
Many times people divorcing agree that one party takes property such as the house and the other party retains the retirement accounts. Be sure to consider the tax implications before agreeing to this type of settlement. When negotiating alimony, it is important to consider social security payments. It may be that your spouse will retire soon and will not have the income to continue making alimony payments. A former spouse who was married for at least ten years is entitled to benefits from the other spouse so long as he/she remains unmarried.  The spouse can draw on the social security benefits at age 62.
Also, remember that if your spouse is entitled to claim benefits under your social security number to account for this in any alimony payments you may agree to make. In addition, this is a good time to discuss your children's inheritance. If you don't want your spouse's new wife or husband to inherit from your former spouse you need to make the arrangements for your assets now. Your assets can be placed in a trust for your children to inherit. Remember that any life insurance policies you have on your spouse can be changed after the divorce. If you want to maintain life insurance on your ex-spouse you will need to take out a new policy naming yourself as beneficiary.
<!-- [et_pb_line_break_holder] --><!-- [et_pb_line_break_holder] --><!-- [et_pb_line_break_holder] --><!-- [et_pb_line_break_holder] --><!-- [et_pb_line_break_holder] -->