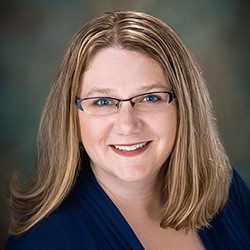 Kimberly Walker is an N.C. Certified Paralegal. She works in our Gastonia, NC office.
I was born on a Military Base in Sumter, South Carolina. Being a child of a military family, we moved around a lot. My mother and I settled in my parent's hometown of Gastonia, North Carolina after my parents divorced when I was 6 years old. I have an older brother, who lives in Tennessee and 2 younger sisters who live here in Gastonia. Being the daughter of a military father, I learned the value of hard work and dedication and because of this I am very hard-working and I have a strong work ethic. After I graduated High School I attended USC-Spartanburg for 2 years studying Political Science. I am a mother to three beautiful children and a stepmother to two beautiful daughters. I am lucky to be married to my best friend.
Being a child of divorce and having gone through this process myself with three children I feel that I am very understanding of the entire divorce situation and process, which makes me work even harder to get you through this difficult time as quickly and easily as possible. I can personally tell you that even though it doesn't seem like it there is a light at the end of this tunnel.
I have worked in the law field for the past 19 years.  I have over 12 years of experience as a family law Paralegal. I love what I do and I am very good at my job. I can guarantee you that I will work hard for you on your case.
My Quote:
I am a hard, dedicated worker and I do not let anyone or anything stand in my way. I will always treat your case as if it is my own which I can guarantee!