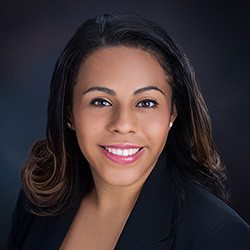 I was born and raised in Northern New Jersey. I am very grateful to have been raised by fun, loving, and supporting parents. Living in a Hispanic household, I learned that hard work and perseverance will get you where you want to be in life. In the summer of 2006, my family and I made a life-changing decision and we moved to Gastonia, North Carolina.
In 2009, I graduated with my Associate's Degree in Paralegal Studies. My passion for learning made me continue my education at the University of North Carolina at Charlotte. Four years later, I graduated from the University of North Carolina at Charlotte with my Bachelor's Degree in Political Science and Criminal Justice. While in college, I was an active member of the Mock Trial team and served as the secretary and vice president.
Prior to working at McIlveen Family Law, I had five years of experience working as a personal injury and medical malpractice paralegal to many different attorneys. As Mr. and Ms. McIlveen's executive assistant, I am able to assist them in their day-to-day busy schedules as well as assist them in building the future offices of the McIlveen Family Law firm. My job is to make their job easier. As their executive assistant, I am still fortunate enough to handle some of their cases with them. Each client has a different story and I make it a priority to lend them a helping hand and a listening ear.
When I am not at work I enjoy spending time with my husband and children. We love watching sports, the outdoors and taking adventures.
EDUCATION
North Carolina State Bar Certified Paralegal
B.A. Political Science and Criminal Justice, UNC-Charlotte

Vice President of Mock Trial 2013-2014
Secretary of Mock Trial 2012-2013

A.A.S. Degree in Paralegal Studies, Kings College