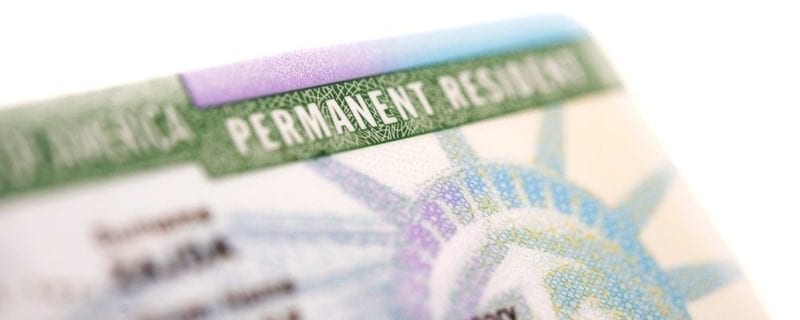 It's almost impossible to convey the complexity of immigration laws in the United States and marriage-based immigration is no different.  United States Citizenship and Immigration Services (USCIS) is the government agency that oversees lawful immigration unto the U.S. and issues visas, such as green cards.  Marriage to a lawful permanent resident (a green card holder) or a United States citizen (USC) is one way to obtain a green card.
In short, this is how the process works:
The USC files an I-130 petition on behalf of his or her alien spouse, who USCIS refers to as a "beneficiary".  Assuming that the alien spouse is in the U.S. legally, they can remain here while the case is being processed.  Approximately 6 months after the petition is filed, USCIS will conduct an initial interview.
If the marriage is more than 2 years old, and if USCIS approves the petition, then the alien spouse will receive a 10-year, renewable green card.   If the marriage is less than 2 years old, and if USCIS approves the petition, the alien spouse will receive conditional lawful permanent resident status.  Think of it as a "probation period".  During the 90-day period before the conditional green card expires, both spouses must file an I-175 petition to have the conditions removed.
What happens if the marriage between a USC and a conditional lawful permanent resident ends in divorce before the alien spouse can remove the conditions on their green card?
The alien spouse can file the petition alone but they will also have to obtain a waiver based on 1 of the following 3 grounds:
(1) the alien spouse will suffer extreme hardship if they were deported.
(2) notwithstanding the breakdown of the marriage, it was entered into with good faith and not with the intention of obtaining immigration benefits.
(3) the alien spouse was a victim of domestic violence at the hands of their spouse.
If the alien spouse elects to file for a waiver, they should be aware that every detail and every aspect of their marriage and the events of which the waiver is based on will be heavily scrutinized. Thus, it's counterproductive to sugarcoat the consequences of divorce before obtaining a permanent green card.  However, an experienced attorney can advise you of your rights and aid in procuring a favorable outcome.
<!-- [et_pb_line_break_holder] --><!-- [et_pb_line_break_holder] --><!-- [et_pb_line_break_holder] --><!-- [et_pb_line_break_holder] --><!-- [et_pb_line_break_holder] -->